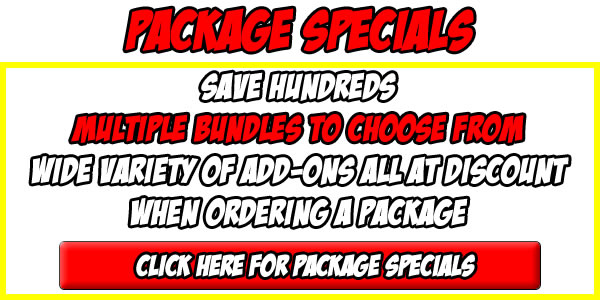 TRUCKBOSS 7 SLED/ATV DECK

Marathon pioneered the "sled deck" movement at the end of the last millennium, and now we've turned the industry upside down with our introduction of TRUCKBOSS. TRUCKBOSS has the fit and finish of a truck accessory with unsurpassed strength and capability. Gone are the days of utilitarian welded decks, welcome to the 21st century.
Whether it is a week-long pilgrimage to the mountains to ride the peaks and valleys; or a Saturday spent trail riding with the family, TRUCKBOSS has you covered.
TRUCKBOSS ADVANTAGES:
Never again change a flat trailer tire in a snowy ditch
No extra registration or insurance fees
No extra axle charges for toll roads, bridges, or ferry's
Forget about dragging that snowmobile trailer through icy, rutted, or snow covered parking lots
Take your snowmobiles places that a trailer won't let you go—like up a forestry road or a narrow trail
Take two snowmobiles on your TRUCKBOSS and tow a trailer
Secure your riding gear in the WEATHER-PROOF VAULT that TRUCKBOSS creates in your truck box—your gear is expensive, keep it safe
Dead Sled? Safe winch loading of your snowmobile with an optional winch and Winch Plate mount (TBOSS-WP) eases transport of inoperable snowmobiles
This 7' Deck fits the following applications:
Click here for detailed truck fitment guide: www.truckbossdecks.com/Truck_Fit_Guide.pdf
Dodge Short Bed Full Size Trucks
Ford Short Bed Full Size Trucks
Chevy/GMC Short Bed Full Size Trucks
Toyota Short Bed Full Size Trucks
Nissan Short Bed Full Size Trucks
TRUCKBOSS SPECIFICATIONS:
Includes 10' Telescopic FAT (52" wide) ramp (TEL-RAMP-10-F)
Extendable Sides (6' - 8.5'max width)
Cab-Guard (TBOSS-CG)
Ramp Bar
Adjustable Height Front andf Rear Support Legs (TBOSS-TEL-LEG)
LED Parking/Clearance Lights
Anodized Finish
Rear Access Flap