8LUG/Carli 2013+ Ram 3500 2.5" Leveling Kit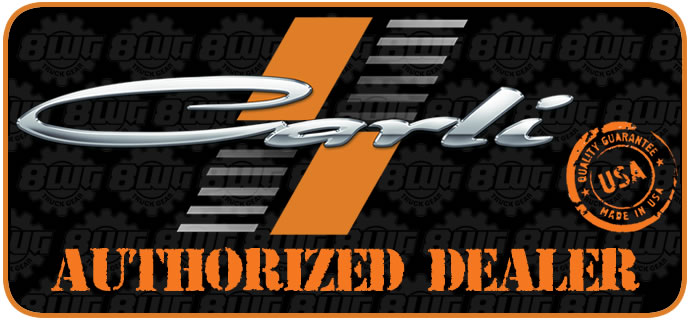 8LUG Truck Gear is proud to announce the new 2013+ Ram 3500 2.5" Leveling Kit - Exclusive here at 8LUG Truck Gear.
Are you looking for a better alternative to the coil spacers on the market for these new trucks but don't want to commit to a full 3"+ system? If that is the case, we put together a nice little 2.5" system using the new Carli 2013+ Ram 2.5" Front Level Coils. These coils will provide you excellent ride quality, improved handling and much improved off-road ability. The coils are Made In The USA using US steel which are higher quality than the overseas built products. We paired these coils with a set of Bilstein 5100 shock absorbers for the front and rear for better suspension control.
Kit Includes:
Applications:
2013+ Ram 3500 Diesel 4WD
System Benefits:
Carli 2014+ Ram 2.5" Front Level Coils deliver a better on and off road ride.
Lifts most Diesel trucks approximately 2.5" up front
Coils are US Made and built from US Steel
Bilstein 5100 Shocks provide better control on and off road.
Related Products