Carli 2017+ Ford High Mount Stainless Steel Steering Stabilizer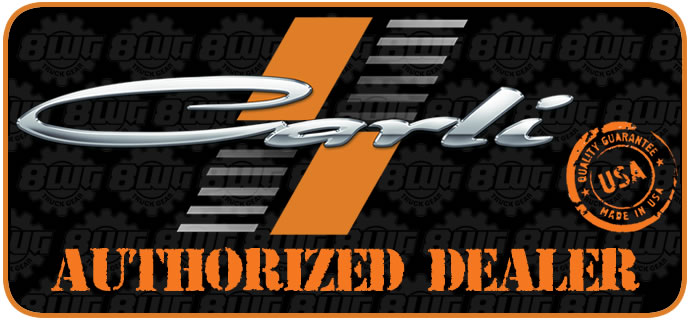 Stainless Steel High Mount Steering Stabilizer
This is the Stainless Steel Schrader valve stabilizer shock absorber that has our own custom hi-speed valve profile. This steering stabilizer will give you the positive feel through the steering wheel that you are looking for while reducing tie rod slop. It will also help to correct any right pull from the larger more aggressive tires. It is designed to replace the factory stabilizer shock on the 2017+ trucks with a 2.5 - 4.5" lift.
Ford Super Duty Fitment Guide:
2017+ F250/F350 4x4 w/2.5-4.5" of lift
Specifications:
Stainless Steel Schrader Valve Series Shock
Replaces factory stabilizer cylinder
Custom Valved for Larger Tires, Adjustable Nitrogen Pressure
Hardened Nitride Shafts and Precision Bearings
Long Lasting Performance and Appearance
Corrects Right Tire Pull
Mounts out of harms way
Works on 2.5- 4.5" lifted trucks
Not made to work at factory ride height or lifts with Drop-Pitman Arms
The Stainless Steel Schrader valve shock we use is an Internal Floating Piston shock. This means there is an internal dividing piston which keeps the oil and nitrogen separated. The nitrogen gas maintains constant pressure against the low mass "floating" dividing piston and the column of hydraulic oil, virtually eliminating the possibility of oil foaming or performance loss commonly seen in emulsion style stabilizers sold by competitors.
Part Numbers
CS-FHMS-SS-17

| 2017+ Ford F250/F350