Carli 4.5" Super Duty Commuter System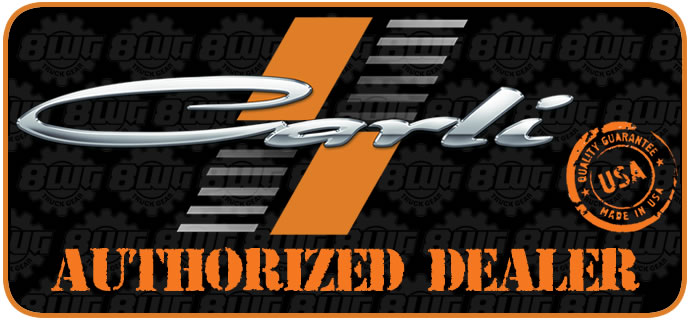 Ford Super Duty 4.5" Commuter System
The Super Duty Commuter 2.0 system is designed for people seeking the best on-road ride quality on a budget. Utilizing Fox 2.0" internal reservoir shocks, we've developed a tune that delivers all around comfort and ride quality designed for on-road, in town, highway, and towing/hauling. The Fox 2.0s boast extruded aluminum construction with a clear anodizing for corrosion resistance, are fully rebuildable and are built with hour-glass bushings in the rod-ends. Fox builds these shocks with their legendary red shock oil that flows well down to -55° F. We recommend 37", E-Rated tires at 40F/35R as the ride only gets better with proper tires.
The truck will sit 4.5" higher in the front and have more wheel travel thanks to the taller, Progressive Rate Coil Springs. Radius Arm Drop Brackets reset the pivot point and keep the travel linear for the best ride while Sway Bar Links or Drop Brackets reset the sway bar engagement point. Bump Stop Drops protect the shocks from over-compressing, the Adjustable Track Bar centers the front axle and Stainless Brake Lines firm up braking and ensure there is enough line for the newfound travel. To round off the front end, we include Caster Shims to tighten the steering.
The rear is outfitted with a Progressive Add-a-Pack. The 4.5" lift, Add-a-Pack equipped systems maintain payload capacity and are designed to work with trucks equipped with the factory 3-5/8" rear block. Super Duties equipped with a 2" tall block from the factory will require the factory 3-5/8" tall Block to achieve a leveled stance with the Add-a-Pack. Part Number: 7C3Z-5598-HB, 7C3Z-5598-JB
This system is considered entry level; however, it's fully upgradeable and only requires an upgrade to one of our many signature tuned shock packages to be converted to one of the higher-end systems. This system was designed with the Progressive Add-a-Pack and should not be run with the Full Progressive Leaf Springs.
Features:
Superior Ride Quality
Very Controlled Off Road
Increased Cornering Capability
Reducing and/or Eliminating Body Roll
Tighter street feel Driving Characteristics, Increased Suspension Response
Steering geometry is all within OEM specs, no additional components are necessary
Towing/hauling capacity is the same as OEM, no reduction of capability
Fitment Guide:
CS-F45-C20-11

| 11-16 F250 / F350 4x4

CS-F45-C20-08

| 08-10 F250 / F350 4x4
CS-F45-C20-05 | 05-07 F250 / F350 4x4
Components:
Carli Tuned Fox 2.0 IFP Shocks
Carli Multi-Rate Coil Springs
Radius Arm Drop Bracket Kit with Dimple Die Cross Member
Sway Bar End links
Adjustable Track Bar
Front Bumpstop Drops
Extended Braided Brake Lines
Altered Vehicle Characteristics:
4.5" of Lift on the Front
2.5" of Lift on the Rear*
Vehicle is "Leveled"*
10.0" of Front Wheel Travel
12.0" of Rear Wheel Travel
System Notes:
Rear Driveshaft must be checked for 1 piece or 2 piece units. It is recommended that 2 piece driveshafts order a carrier bearing drop, PN# CS-CARRIERDROP-F, $35
Wheels - Carli Recommends a 17"-18" Wheel, no more than 9" wide with 5" of Backspacing on 4.5" Lift Systems.
Tires - 37", E-Rated Tire Fitment is Recommended. Recommended unloaded Tire Pressure 45F/40R.
Recommended Configuration - Carli 4.5" Systems are Designed and Tested on Vehicles with 17"-18" Wheels with 37", E-Rated Tires. Stock wheels and tires or running a larger wheel diameter will result in a stiffer ride.
Add-A-Packs - Super-Duties equipped with a factory 2" Block will require the 3-5/8" Factory F350 Block [7C3Z-5598-HB, 7C3Z-5598-JB] to achieve a level stance.
Full Leaf Upgrade Notes:
Choosing the full leafs over the mini packs will offer a better street ride, further decrease wheel hop, and eliminate the need for a rear lift block altogether.
We only recommend the full leaf option on the Commuter kit for customers that either don't spend much time on rough roads or those that plan to upgrade to a higher end shock package. The full leafs are a bit soft and can easilly overwhelm lightly tuned shocks like the Fox 2.0's that come in this kit. In some cases it can make the rear end too soft and feel bouncy at times.
Full Leaf Shipping Info - If you are choosing the full leaf upgrade we will need you to provide an address that accepts freight truck deliveries as the kit will ship on a pallet. Please contact us if you have any questions about shipping.
05-10 Sway Bar Options
CS-FEL-05 OR CS-FEL-08

- Sway Bar End Links

Easy Bolt-On
Heavy Wall Material
Excellent Articulation
Rebuildable
Ford Extended End Link for 4.5" Suspension System
2011-2016 Sway Bar Options
CS-SBD

- Sway Bar Drop

Drops entire sway bar brackets for proper geometry
3/16" Steel Plate gusseted for utmost strength
Black Powdercoat
Grade 8 Hardware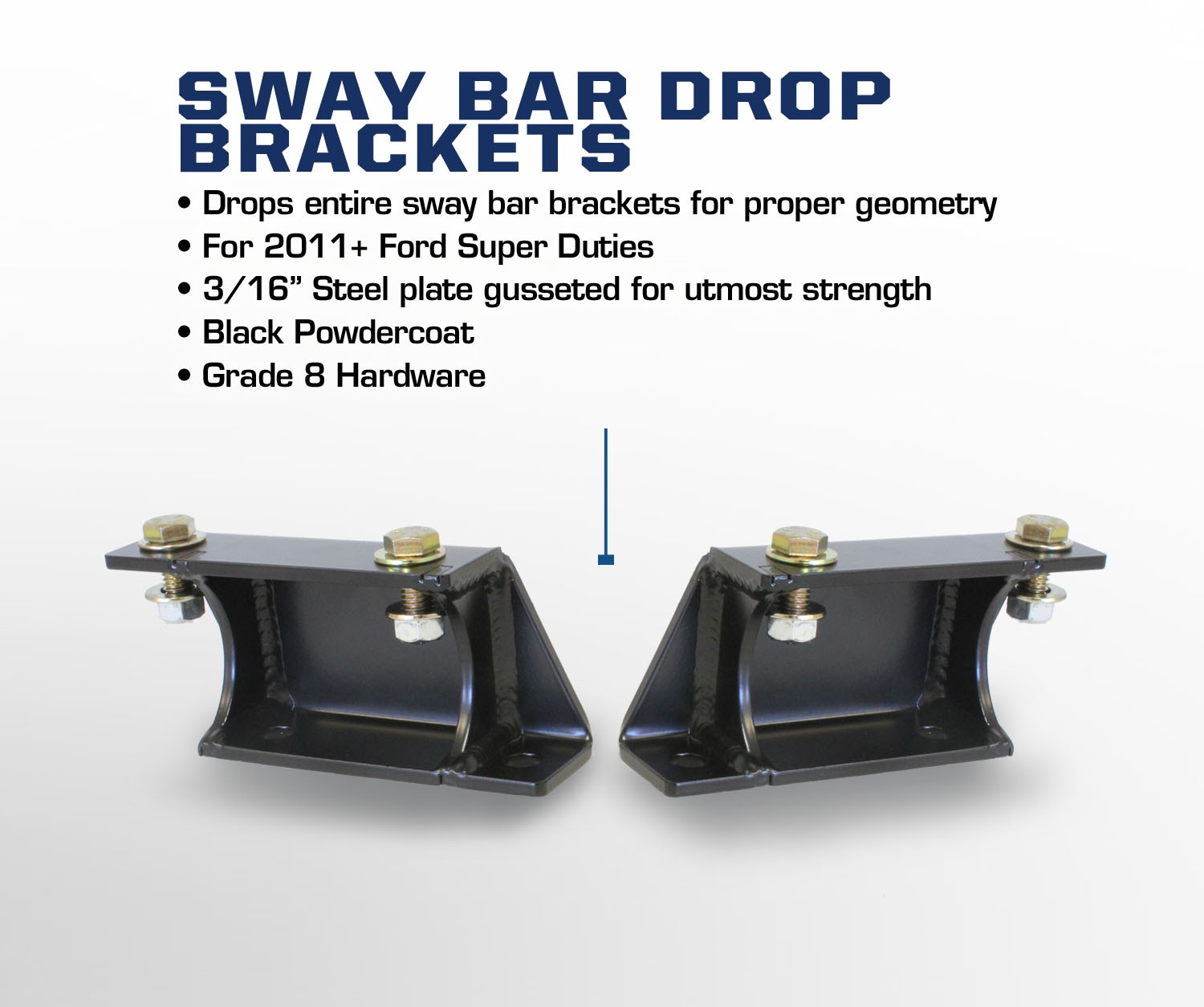 Rear Lift Options
Although it is possible to order this kit with neither of these options, it is HIGHLY recommended that you do choose one of these options in order for this kit to perform as expected.
CS-FPAP-(05, 08, 11)

- Progressive Add-a-Pack

Built in the U.S.A. By Deaver Leaf Spring
Smooth progressive design
Supplied with U-bolts and hardware
Provides 2.0" of lift
The O.E.M. load capacity is still maintained while improved ride is achieved