Carli Dodge Long Travel Air Bags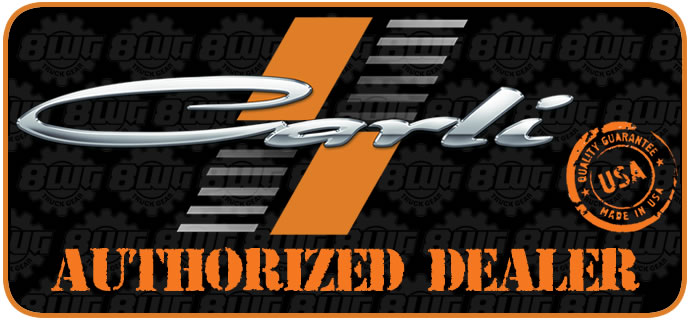 Dodge Ram Long Travel Air Bags
Combining Off Road performance while increasing the load capacity and towing capability of your truck. Constructed out of 1/4 inch plate steel. This system allows full axle articulation when aired out. We are proud to provide our customers with a FIRST TO MARKET solution that allows the best of both worlds. You can now tow and haul more, ride level at any weight range and still go play in the dirt. Simply air up for hauling / towing and drop the air when you want off road performance.
Dodge Ram Fitment Guide:
03 - 12 2500 / 3500 4x4 Diesel (4.0 inch axle tube)
13 - 2500 4x4 Diesel Trucks Please Order the 2012 Kit- Will not fit the 2013 3500's
03 - 12 2500 / 3500 4x4 Hemi (3.5 inch axle tube)
03 - 09 1500 Megacab (3.5 inch axle tube)
Fitment Info:
2012 Dodge Ram 2500/3500 SRW Trucks are equipped with traction control and require PN: CS-LTB-12-D. Some 2011.5's were equipped with traction control but we have yet to see a any dually with traction control. If you have a 2011 2500/3500 single rear wheel or 2012 dually, please check to see if your vehicle is traction control equipped prior to ordering. If TC equipped, order: PN: CS-LTB-12-D; if not please order: CS-LTB-D
Some 2003 Diesel trucks came oufitted with the AAM 10.5 with the 3.5" axle tube. In this case you would need to order the 03-11 Hemi kit.
Specifications:
Supports up to 12 inches of travel
Additional 2500lbs Load Capacity
.250 Plate Construction
Perfect for 5th Wheel and Bumper Pull Trailers
Laser Cut and Powder Coated Brackets
Must be used with add-a-packs or full leafs (1-1.5" lift in rear)
For trucks running 6" lifts you will need order a set of the air bag spacers below
Exhaust Notes:
These kits were designed to fit trucks with stock exhaust systems. Most aftermarket exhausts will also work but depending on brand, size, and fitment some modifications to the exhaust tubing and/or routing may be needed.
Dodge has changed the routing of their Hemi exhaust systems multiple times as well as changed the location of the resonator many times. In some cases the resonator may have to be removed and/or relocated to another portion of the exhaust system for clearance.
Part Numbers
CS-DLTB-12-D

| 2012 DODGE RAM 2500/3500 4x4 Diesel w/ Traction Control

CS-DLTB-12-H

| 2012 DODGE RAM 2500/3500 4x4 HEMI w/ Traction Control

CS-DLTB-03-D

| 03-11 DODGE RAM 2500/3500 4x4 Diesel (4" axle tube)

CS-DLTB-03-D-STK

| 03-11 DODGE RAM 2500/3500 4x4 Diesel (4" axle tube) STOCK HEIGHT

CS-DLTB-03-H

| 03-04 DODGE RAM 2500/3500 4x4 Diesel (3.5" axle tube, RARE configuration)

CS-DLTB-03-H

| 03-11 DODGE RAM 2500/3500 4x4 HEMI (3.5" axle tube)

CS-DLTB-03-H

| 06-08 DODGE RAM 1500 4x4 Megacab

CS-AIRBAGSPCR

| 03-13 AIRBAG SPACER FOR 6" TRUCKS
Related Products