Carli Ford Adjustable Radius Arms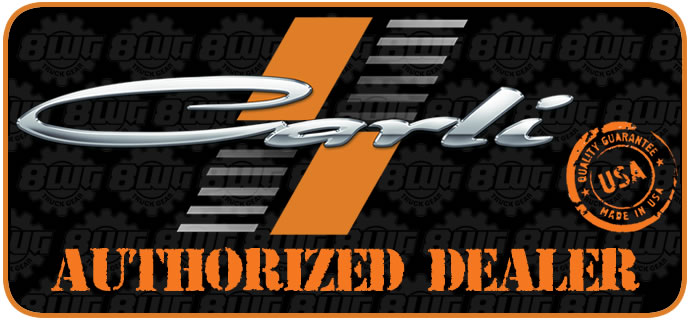 Ford Super Duty Adjustable Radius Arms
Call Or Email for current lead time
If you'd like more on the testing in Mexico, see the following link: Carli R&D Baja Trip
Delivering top-tier ride quality starts with top tier parts and our Fabricated Radius Arms for your 2005-2021 Ford Super Duty should be the starting point for your custom suspension. Conceived through CAD-assisted engineering, the heart of the Ford Radius Arms is an internal network of X-Braces and gussets that lock all facets into one cohesive monolith. Incorporated into the arms are a formed channel that relieves tire rub on the Radius Arm, making room for even the most advanced and aggressive off-road tires and deep-offset aftermarket wheels. Also featured are fully serviceable 3" Spherical Bearings that eliminate the kinetic energy issues associated with vulcanized bushings. Your factory ABS harness is kept out of harm's way thanks to an included clamp, while your shocks are saved from top-out damage by our Quad-Wrap Limit Straps. Easily bolted on, the Fabricated Radius Arms replace your factory arm while using factory mounts and brackets. 4.5"+ Lifts will require the Carli Radius Arm Drops, sold separately.
Benefits:
Improved ride quality from friction free joints
Larger Tire Fitment
Limit straps increase shock longevity
Massive Increase in strength vs. factory arm
Aesthetic Improvement
Better Handling
Fitment Guide:
05-21 F250 / F350 4x4
For trucks with 2.5/3.5" lifts or 4.5/5.5" lifts with Carli Drop Brackets
Specifications:
1°-4° of adjustable Caster correction
3/16 Construction, Fully Internal Gusseted with 1/2" Additional Tire Clearance
3" Serviceable Spherical Bearings at the frame connection
Bolt on application
Massive increase in strength
Increased Tire Clearance
Provision for Limit Strap Mounting
Includes Lift Specific Limit Straps and Mounting Tabs (requires minor welding)
Part Numbers
CS-FARA-45-05 | 05-16 FORD F250 / F350 4x4 With 4.5/5.5" Lifts
CS-FARA-LVL-05 | 05-16 FORD F250 / F350 4x4 With 2.5/3.5" Lifts
In this video, we take an in-depth look at what goes into the making of a Carli Suspension Radius Arm. From the 17-4 Stainless Spherical Joint to the 1/4" internal X-Gusset - these arms are designed to be a bullet-proof addition to your truck!