Carli Suspension 2009+ Dodge Ram 1500 Commuter 2.0 System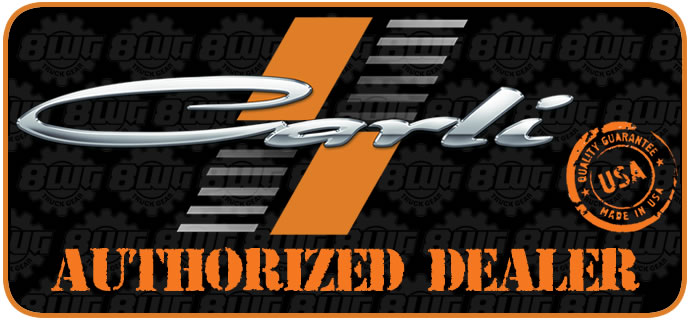 Well, the day has finally arrived; a Carli 1500 system. The introduction of the diesel equipped 1500 marks the day we broke free of our comfort zone to pursue an IFS platform we were sure could be improved. Granted, it's still a diesel 4x4, but you get the point. Our suspension systems Include all vital components necessary for the minor ride height alteration of 2" front lift and 3/4" rear. The front is lifted by the included Coilover while the rear is treated to taller Springs, Extended Sway Bar End Links, a Track Bar Drop Bracket and matching rear Shocks. The commuter system is equipped with an IFP Fox 2.0" Coilover front and rear IFP shocks.
Unlike its 3/4 and 1-ton counterparts, the Commuter 2.0 system is great for mild off-road and is a substantial improvement on-road. If off-road control is prioritized, customers are encouraged to wait for the Performance 2.5 release.
Travel Specifications: 10" front, 13" rear (measured at the wheel). This system fits a 33" Tire on a wheel no more than 9" wide with 4.75"-5" Backspace. A 35" tire will fit but trimming will be required. The question will be asked so I'll cover it now, we have NOT tried this on an 09+ nor a HEMI. We will in the future, but for now, this is 2013+ 4x4 ECODiesel only.
The Commuter 2.0" System boasts 2.0", IFP Fox Shocks. Designed and tuned in house for the customer looking for on-road and off-road performance improvement. You can expect a softer ride with more control and bottom-out resistance than stock.
Designed and tuned for the truck that spends its life on road with occasional dirt trails, this custom shock project was intensely focused on delivering a comfortable in-town ride and smoothing the freeway's all while improving vehicle control for light off-road adventures. FOX IFP Pintop shocks feature extruded aluminum bodies for lasting finish and corrosion resistance. Lifting and leveling your truck doesn't mean you have to sacrifice ride quality for the look you are after; a Commuter system will net you the added height while increasing ride quality and control. Lift height is 2" in the front, 1/4" in the rear which will net you 10" of travel in the front and 13" in the rear.
Fitment Guide:
2013+ Ram 1500 EcoDiesel 4x4
2009+ Ram 1500 Hemi 4x4
Components:
System Notes:
10" Front Wheel Travel
13" Rear Wheel Travel
Front Fox 2.0 IFP Coilover, and Rear Fox 2.0 IFP Shocks, Carli Tuned
Improved Handling
Improved Control
Very Comfortable On-Road Ride
2.0" Front Lift
1/2" Rear Lift