AFE 5.9 Stage 2 Si Pro Guard 7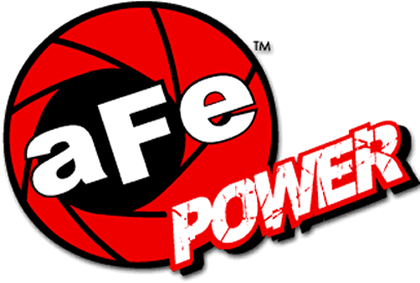 Fully enclosed in a heat-shielding molded plastic housing, this air intake system features a washable/reusable conical air filter that improves airflow for increased horsepower and torque.
The housing features auxiliary inlet duct for better airflow as well as an attractive brushed aluminum cover that provides ready access to the filter for servicing.
This intake system also features a heat-insulating molded plastic tube that replaces the stock intake tract and directs increased air flow with improved volumetric efficiency for maximum performance. The filter is constructed with 100% polyurethane for long life and multiple cleaning cycles.
Features:
Pro-GUARD 7 high flow high efficiency filter media air filter
Increases horsepower & torque.
Maximizes airflow for better acceleration and responsiveness
Improved performance results in greater fuel efficiency
Installs in less than 60 minutes using factory mounting points
No cutting or drilling to engine compartment is required
Replaces OE air filter with high flow high efficiency 360 degree radial flow air filter
Washable/reusable air filter with the deepest pleats in the industry is the largest possible in the space allowed
Replaces factory air box with a heat-blocking shield that seals to the hood
Limited lifetime warranty
Related Products