Carli Dodge Full Progressive Spring Pack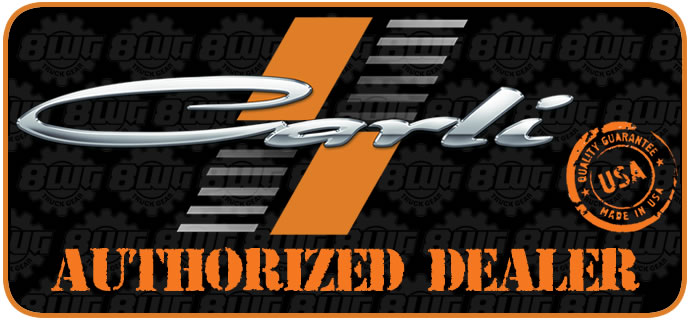 Full Progressive Spring Pack
These full length progressive spring packs are built by Deaver Spring Mfg specifically for Carli Suspension. These springs were designed as a two stage spring pack, enabling the truck to still have a admirable weight capacity while offering smooth and comfortable street driving performance.
Performance Enhancements
These leaf springs were designed to carry the weight of the Dodge Ram Truck, offering a moderate load capacity, while producing a smoother, more comfortable ride. This was done by changing the upper rate of the spring pack, thus allowing full control of the rate from the top to the bottom. So as the spring progresses, the rate increases. When a load is applied the spring rate will increase as it compresses onto the secondary bottom stack of the spring pack. This was built in to reduce any additional squat or sag under heavy load. The upper rates are much lower than factory to give an improved ride quality for daily driving, especially freeway expansion joints.
The main leaf was designed a set distance longer, which moved the truck's shackle position back. This gives almost a zero rate effect on the freeway when empty. When you move the shackle position back, it eases the first movement for the axle, rendering smoother travel.
The center pin location was changed which allows for full travel with larger tires. Running OEM springs, with a 37 tire, at full compression, the tire will come in contact with the front of the rear fender well, creating unwanted damage. With Carli's center pin location moved rearward, at full compression with 37's, the tire will move all the way up into the center of the wheel well. This provides for maximum wheel travel with larger tires and improves the street driving of the vehicle.
Full Spring Pack Weight Carrying and Squat
The big question is how much will the full spring pack squat under load... due to the fact that the upper leafs are a lighter weight, the suspension will squat more than O.E.M. or with the 5 leaf add-a-pack. The full spring pack will carry the same load, however it has more lighter weight progressive leafs, which means you will have to drop farther into the pack in order to get to the higher spring rates.
Dodge Ram Fitment Guide:
03 - 12 2500 / 3500 4x4 Diesel
03 - 12 2500 / 3500 4x4 Hemi
06 - 09 1500 Megacab 4x4
94 - 02 2500 / 3500 4x4 (special order) 3 week lead time required
Specifications:
Run 37" Tires Without Rubbing
Supports 15" of Travel
Reduces Payload 15% From Stock 2500
11 Progressively Engaging Leaf Springs
Shipping Info - These ship on a pallet via truck freight and require an address that can accept freight shipments. Contact us if you have any shipping questions.
Part Numbers
CS-DFSP-10-D

| 10-12 Dodge Ram 2500/3500 4x4 Diesel

CS-DFSP-10-H

| 10-12 Dodge Ram 2500/3500 4x4 Hemi

CS-DFSP-03-D

| 03-09 Dodge Ram 2500/3500 4x4 Diesel

CS-DFSP-03-H

| 03-09 Dodge Ram 2500/3500 4x4 Hemi

CS-DFSP-94

| 94-02 Dodge Ram 2500/3500 4x4

CS-DFSP-03-H

| 06-08 Dodge Ram 1500 4x4 Megacab