AEV Ram 3500 HD 3" DualSport SC Suspension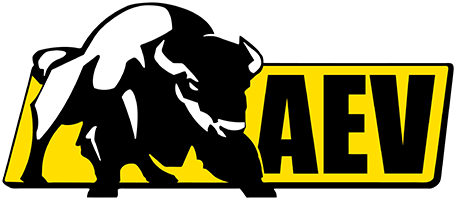 Engineered for the Real World
There is certainly no shortage of niche truck suspensions in the aftermarket these days, each one designed for a certain type of customer. There are suspensions that can make your truck look like the ultimate desert racer. There are show truck suspensions that provide massive amounts of lift and eye-catching components. There are even truck suspensions that are designed purely for rock crawling. However, what about a well-engineered, properly tuned suspension system that is designed for the people who rely on their truck every day in the real world? What about all the people who want to install larger tires on their truck without sacrificing payload, ride quality or handling?

This was the inspiration behind the AEV 3" DualSport Suspension System for the 2014+ Ram 2500/3500. We wanted to design the ultimate "real world" suspension system –one that allows greater performance off-road, while also improving driver comfort and vehicle handling characteristics on the road and maintaining the factory load carrying capacity.
The Formula
AEV's Ram DualSport Suspension Systems focuses on optimizing geometry and custom shock tuning to deliver the best on and off-road performance. This starts in the front end, where Rams come standard with dozens of different spring rates on HD trucks, depending on powertrain, wheelbase, and more, so offering a generic "gas" or "diesel" spring would have been a huge compromise in ride quality and/or load carrying capacity. AEV retains the factory front coil springs mated to 3" cast aluminum coil spring relocation spacers to achieve the additional lift height. This takes advantage of the full range of factory spring rates and frequencies while still providing the necessary front end lift.

Steering geometry is corrected by way of AEV's High Steer Kit, which includes a custom AEV drag link, AEV track bar and raised track bar tower. This system provides significant improvements to steering precision and handling by correcting the roll center height of the front suspension. Bringing the steering geometry back into factory alignment reduces body roll, bump steer, and roll steer, all major contributors to the loose or sloppy steering and driver fatigue commonly associated with many lift kits. The factory radius arms are repositioned for optimal geometry, moving the axle forward 1". This provides a more neutral impact response, while also allowing more clearance for larger tires. A billet aluminum front driveshaft spacer is included to accommodate the new front axle positioning.

For many of the same reasons that we chose to retain the factory front coil springs, the OE leaf springs are retained and new cast iron blocks are installed to provide 2" of lift in the rear on Ram 3500 trucks. New u-bolts and bump stops are also included.
Shock Tuning
AEV/Bilstein 5100 series shock absorbers are included with all DualSport Suspension Systems. These shocks feature a custom tune developed jointly by Bilstein and AEV engineers exclusively for AEV's DualSport Suspensions Systems. By utilizing digressive valving, the AEV/Bilstein 5100 shocks offer substantial low-speed dampening. The dampening decreases as vehicle speed increases, providing a great ride quality over a wide variety of terrain.
AEV ProCal Module
AEV's ProCal Module is a hand-held powerhouse! This essential tool gives Ram owners the ability to correct the speedometer and gear ratio when larger tires are installed. When the speedometer is left uncorrected, there is a major degradation in the performance of the stability control (ESP), transmission shifting, and engine performance. Additionally, the Tire Pressure Monitoring System can now be recalibrated to better suit larger diameter tires that may require less air pressure than the OE tires without triggering the dash light.
Application - Model Year 2013+:
Ram 3500
Ram 3500 w/ Air Ride
Recommended Tire Size:
37x12.50R17 on a 17x8.5 wheel w/ 6" backspacing
40x13.50R17 when used with AEV's 17x10 Katla Wheel, HighMark Fender Flares and Front Bumper
Kit Contents:
• Cast Aluminum Front Coil Spring Pad Relocation Mounts
• Forged Hi Steer Drag Link
• Custom Machined Steering Knuckle w/ Steering Stops
• Custom AEV Tuned Bilstein 5100's
• Heavy Duty Front Track Bar
• Front Track Bar Brackets
• Front Steel Bump Stop Spacers
• Front Axle Relocation Kit
• Aluminum Front Drive Shaft Spacer
• Hardware Pack
• AEV ProCal Module (Speedometer Recalibration)
• Rear Lift Blocks (Ram 3500)
• Rear U-Bolts (Ram 3500)
• Rear Bump Stop Spacers
• Radius Arm Relocation Kit
• Rear Carrier Bearing Shim Kit (Two Piece Rear Drive Shafts only) Select Above
• Emergency Brake Cable Extension
For trucks with the upgraded AISIN Transmission - the front (forward) driveshaft interferes with the chassis harness at full droop in stock configuration. The harness must be repositioned with zip ties.