Carli Ram Fabricated Radius Arms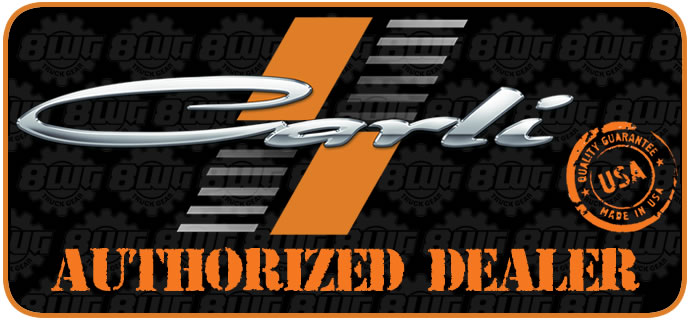 Ram Fabricated Radius Arms
Directly replacing the weak factory radius arms, our Fabricated Radius Arms feature the same internal x-bracing and gusseting featured in our other Radius Arm systems. A rebuildable spherical joint allows unhindered articulation while eliminating the kenetic "kick" of the large factory bushings as they wind up with energy. The end result yields a smoother ride with greater, tighter control. Also included are custom length Quad-qrap Limit Straps that prevent overtravel of the shock in off-road conditions.

These arms are built to stock geometry; they're direct factory replacements. They can be used on stock trucks, leveling kits or paired with drop brackets for our 3″ front systems. Stock trucks will not use the included limit straps, 2.5″ Leveling System use our 10″ Straps (LVL part number), 3.25″ Systems will use the 12″ Straps.
DODGE RAM FITMENT GUIDE:
2014+ Ram 2500 4x4 Trucks
2013+ Ram 3500 4x4 Trucks
SPECIFICATIONS:
1/4" Cold Rolled Steel
Internal X-Bracing
Serviceable Spherical Joints
Improved ride quality and control
Machined crush sleeves
Quad Wrap Limit Straps & Hardware
Part Numbers
In this video, we take an in-depth look at what goes into the making of a Carli Suspension Radius Arm. From the 17-4 Stainless Spherical Joint to the 1/4" internal X-Gusset - these arms are designed to be a bullet-proof addition to your truck!