Carli 2014+ Ram 2.5" Diesel Front Leveling Coils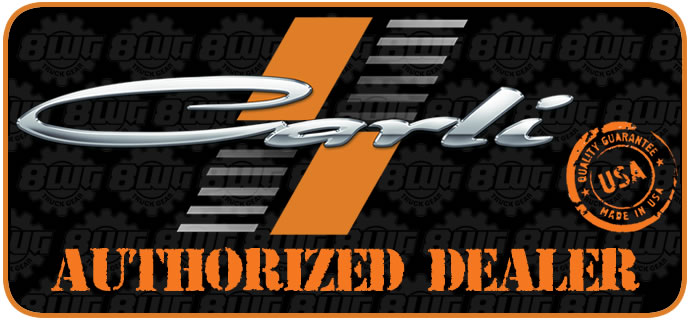 2014+ Ram 2500/3500 2.5" Diesel Front Linear Rate Coils
These coils were designed for the customer that keeps their truck on the road with an eye for quality and appreciation for bang-for-their-buck. These will give most trucks approximately 2.5" lift and utilize a linear spring rate. For those that aren't looking for massive increase in travel or big shocks but still want to attain a leveled stance and improved ride quality and handling characteristics, this is the perfect kit. The 2.5" lift height doesn't require the geometry correction of our 3" Systems.
The front axle will be slightly pulled to the driver's side following installation of the coils; this can be corrected with the addition of an adjustable track bar. Further, ride quality can be substantially increased with the addition of a Carli Torsion Sway Bar. We recommend a 35" tire on an 18" wheel that's no more than 9" wide with 5.5"-6" backspace for the best ride. Recommended unloaded tire pressure is 45F/40R. The addition of a Carli Low-Mount Steering Stabilizer is recommended for any tire over factory size.
NOTE:
These RAM Front Coils were designed to address a multitude of issues seen with factory and aftermarket coil springs. A dedicated spring rate and heavy-duty wire diameter were chosen to give our Coils a softer spring rate than stock but still have the strength and resiliance for a lifetime of work and play. Matched as a driver and passenger side-specific set, we spent the extra engineering hours to provide you coils that will provide the soft ride, fitment quality, and wheel travel you desire.
These coils are designed to be a solution for customers wanting a quality system with minimal lift and part inclusion. We recommend slight eccentric bolt compensation to correct caster after the lift as there are no Radius Arm Drops. For this reason, customers may experience a slight bow in the coil spring. We did not experience a coil bow in any of our test trucks but it's possible at the 2.5" lift height without a Radius Arm Drop Bracket.
DODGE RAM FITMENT GUIDE:
2014+ Ram Diesel 2500 4x4
2013+ Ram Diesel 3500 4x4
SPECIFICATIONS:
2.5" of lift
Shot peened and pre set
Powdercoated Gloss Black
Guaranteed under the harshest conditions
Part Numbers