AFE 5.9 Stage 2 Pro Dry S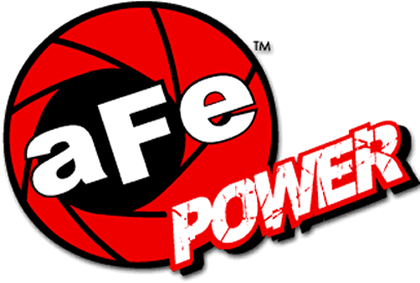 Enclosed in a durable 16 gauge, powder-coated heat shield; this air intake system features a washable/reusable air filter that improves airflow for increased horsepower and torque. This intake system also features a heat-insulating molded plastic tube that replaces the stock intake tract and directs increased air flow with improved volumetric efficiency for maximum performance. One-piece heat shield requires little or no assembly and the filter is constructed with 100% polyurethane for long life and multiple cleaning cycles.
Advanced FLOW engineering offers you a better choice of oil-free filters: New Pro Dry S synthetic dry-media filters. Pro Dry S filters use a revolutionary two-ply synthetic material that is functionally superior to traditional paper media and single-ply synthetic, and easy to service. Pro Dry S dry-media filters increase airflow providing improved horsepower, torque, and fuel economy with 99.4%* filtration efficiency. Perhaps the greatest benefit of new Pro Dry S filters is the convenience of servicing these oil-free filters. To clean a Pro Dry S filter lightly tap it on the ground, vacuum it, or wash with soap and water. Solvents and oiling are not necessary. Replacement Pro Dry S filters for all air intake systems are also available and sold individually.
Features:
Pro Dry S Oil-free 2-layer synthetic media air filter
Increases horsepower & torque.
Maximizes airflow for better acceleration and responsiveness
Improved performance results in greater fuel efficiency
Installs in less than 60 minutes using factory mounting points
No cutting or drilling to engine compartment is required
Replaces OE air filter with high flow high efficiency 360 degree radial flow air filter
Washable/reusable air filter with the deepest pleats in the industry is the largest possible in the space allowed
Replaces factory air box with a heat-blocking shield that seals to the hood
Limited lifetime warranty
Related Products