Baja Designs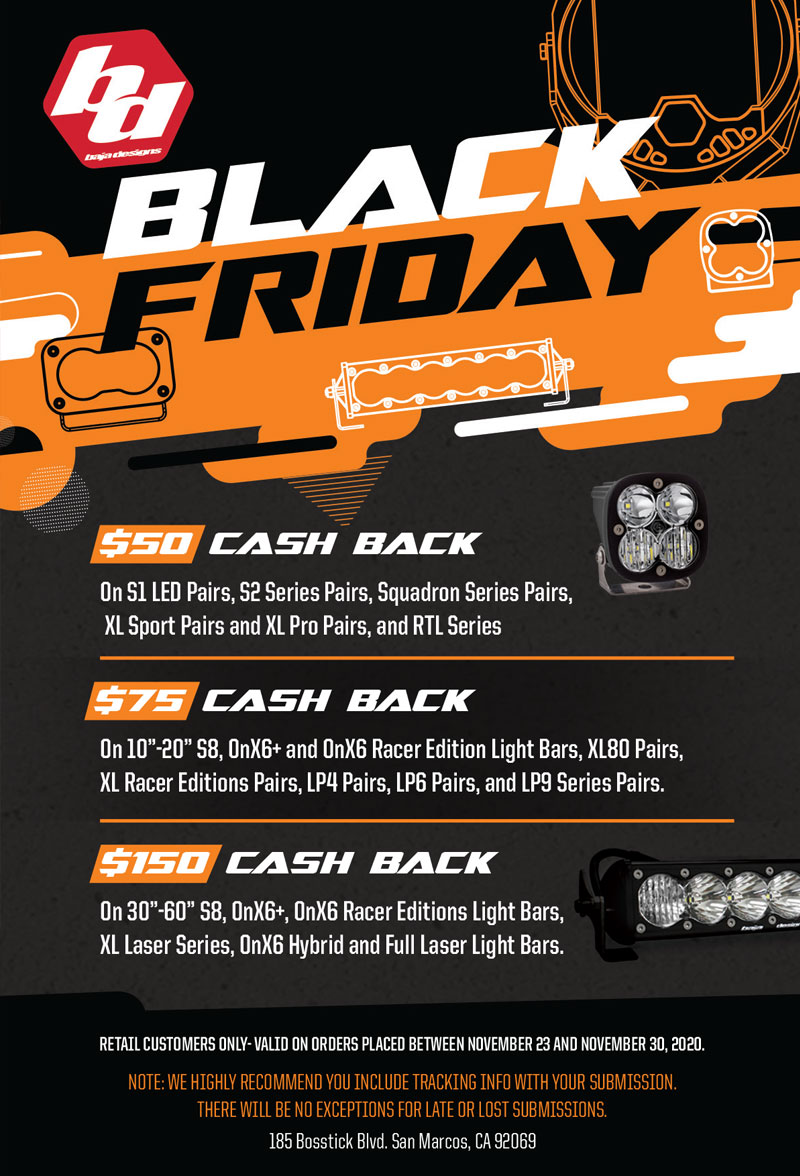 Baja Designs Black Friday Cash Back Promo!
Get Cash Back when you purchase a qualified Baja Designs light through 8LUG!
This offer is ONLY valid on orders placed on 11-23-2020 to 11-30-2020.

Simply place a qualifying order at 8LUG Truck Gear. Then complete the rebate form and mail it back along with a copy of your invoice/receipt within 30 days. Baja Designs will then send you a check with your cash back value! It's that easy!
We highly recommend you include tracking info with your submission. There will be NO exceptions for late or lost submissions.
If you have multiple qualifying products on your order, please note each on an individual rebate card.
Submission must be MAILED. Digital or fax submissions will not be accepted.
Print out Form and Mail to:
ATTN: Black Friday Rebate
185 Bosstick Blvd.
San Marcos, CA 92069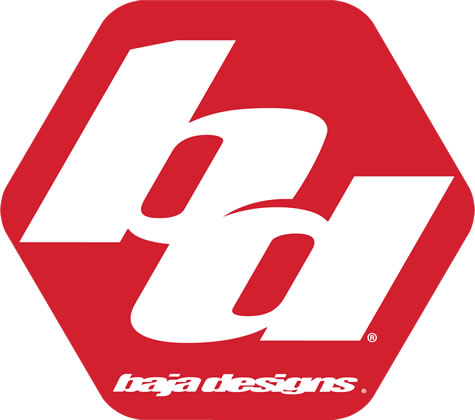 "For 20+ years Baja Designs has engineered revolutionary ways to stay at the forefront of motorcycle and automotive lighting. The first product developed was a Dual Sport kit that made a pure off road motorcycle minimally street legal. This intimate knowledge of motorcycle electrical capabilities led to a natural evolution to engineer the first HID motorcycle race light. Owner/Lead engineer Alan Roach and Product Development Engineer Stephen "Tex" Mitchell were avid Baja 1000 motorcycle racers who were able to fine tune a motorcycle's limited light optics to maximize rider comfort, speed and safety. As a result, BD lights have won every professional and amateur motorcycle and ATV Baja 1000 class for over 15 years.