Carli Fabricated Axle Truss 14+ Ram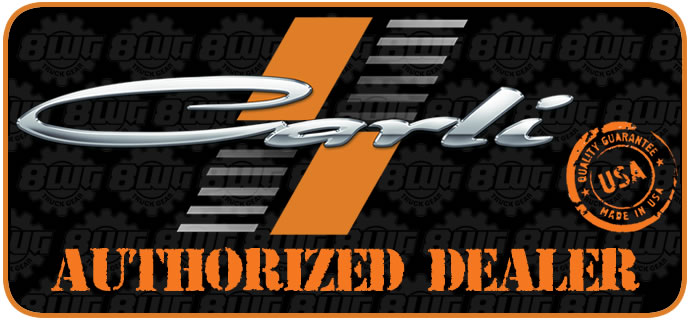 The axle on the 2014+ Ram 2500/3500 is a whole different animal from the previous generation. The large pumpkin, CAD bracket and outer C's don't make for an easy welding job. That said, we've designed a truss kit that runs a 1.75″ Diameter 0.120″ wall thickness tube that's CNC Cut/Bent to match the knuckle profiles while skidding the pumpkin. Included with the truss kit are two 1″ OD stand-off tubes that bridge the distance from the truss tube to the main axle tube on the passenger's side (long side) then plates to enclose the entire truss. Lastly, we include "Upper C" Gussets to plate the outer C upper to the bottom of the coil buckets.
This is the strongest truss kit on the market and requires SUBSTANTIAL fabrication knowledge/ability to install. There are no instructions; take it to a fabricator with extensive knowledge in welding differentiating metals.
FITMENT:
This Truss is NOT a direct fit item and will require skilled fitment and installation. Cutting and grinding will be required in the fitment process.
INSTALLATION:
This item requires installation by a trained professional. Welding is required to secure the truss to the axle. Knowledge of dissimilar metals: Cast, Forged and CRS, is highly recommended. See instruction download above.
DODGE RAM FITMENT GUIDE
2013+ 3500 4x4
2014+ 2500 4x4
SPECIFICATIONS
1.75″ OD .0120″ Wall Main tube
1″ OD Main Tube Supports
0.250″ CNC Cut Finishing Plates
WELD-ON Fabrication Part
Part Numbers
.