Carli 2.5" 2017+ Super Duty Commuter System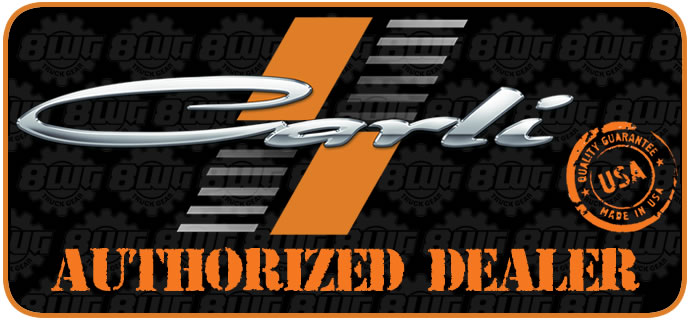 2017 Ford SuperDuty Commuter System
This is a system designed for those who spend most of their time on the road. This kit will make highway driving feel the best that it can! The 2017 Ford Superduty Commuter kit features 2.5" Rear Linear Rate coils, custom Carli tuned Fox 2.0" IFP Shocks for the front and rear, Extended braided front brake lines, correction caster shim, high clearance front bump stops and an adjustable Ford Track Bar
Gas Kit Availability:
Fox is struggling with production, that a simple statement to describe a very complex problem. We're looking at mid 2021 before Fox will have the bandwidth to approve our custom shock prints for production – from this point, it'll likely take 3-4 months to produce.
Late 2021 is our estimate on these Fox Kits. This is the downside to running proprietary shocks, lots of red tape and hoops to jump through BUT we will have, by far, the best riding – most refined and complete product offerings available for this specialty model.
Base Kit Includes:
CS-FBDF-2.5-17

- High-Clearance Front Bump Stop Drops
Fitment Guide:
3.5" Lift - 2020+ F250/350 4x4 Diesel, Base Kit
2.5" Lift - 2017-19 F250/350 4x4 Diesel, Base Kit
2.0" - 2.5" Lift - 2017-19: F250/F350 4×4, 6.2 Gas
3.0" Lift - 2020+ F250/350 4x4 6.2 Gas
Base Kit Part Number
Recommended Rear Lift Options
Although it is possible to order this kit without this Add-a-Leaf pack, it is HIGHLY recommended that you do add this to your kit in order for the kit to perform as expected.
CS-FPAP-17

- Progressive Add-a-Pack & Bump Drop

Built in the U.S.A. By Deaver Leaf Spring
Smooth progressive design
Supplied with U-bolts and hardware
Provides 2.0" of lift
The O.E.M. load capacity is still maintained while improved ride is achieved