Carli Dodge Adjustable Chromoly Track Bar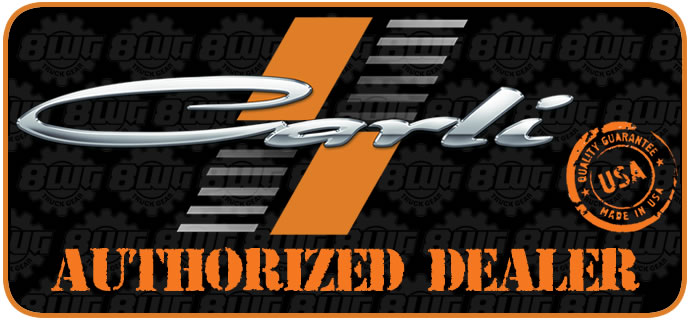 The NEW Carli CS-DATB-03 can be found HERE.
This adjustable track bar is a must for any Dodge 2500/3500 4x4 suffering from wandering steering or with an aftermarket lift. The track bar will center the axle side to side and ensure proper suspension geometry. The track bar will also give a tighter feel to the front end by eliminating the O.E.M rubber bushings. Included with each track bar are all required spacers, crush sleeves, and shims to fit each specific vehicle's stock hardware. On one end is a custom pre-loaded rod end that features a spherical bushing/ball arrangement that offers articulation and rigidity with an improved service life over other styles of bushing. On the opposite end is an heavy duty F.K. Uniball bearing for maximum strength and life-span. A laser-cut gusset surrounds the uniball welded cup to ensure that this track bar will be the last you ever buy.
We recommend upgrading to 16mm factory hardware and drilling the frame side bracket out to utilize the larger bolts that Dodge starting switching all trucks over to in 2007.
Dodge Ram Fitment Guide:
2003-2013 4x4 2500 Trucks
2003-2012 4x4 3500 Trucks -Will not fit 2013+ 3500's
2006-2009 4x4 1500 MegaCab Trucks
2005-2013 Power Wagons
1994-2002 2500/3500's with a 3rd Gen track bar conversion bracket
* 1994-2002 Dodge Ram 2500/3500 will require a 3rd Gen conversion bracket to utilize CS-DPRB-03
Specifications:
Constructed from 1.50" x .375" wall Chromoly tube
CNC bent for perfect fitment
Fixture-welded in house
Pre-loaded captured bushing
Heavy duty F.K. Uniball on frame side, Heim Joint on axle side.
Includes both 14mm and 16mm bushing sleeves and rod end misalignment spacers
Part Numbers