Carli Dodge Sway Bar End Links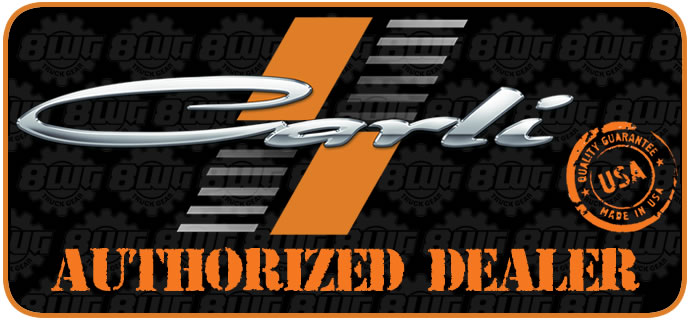 Stainless Steel Sway Bar End Links
Carli's adjustable stainless endlinks are machined out of the highest quality 17-4 stainless material making them a lifetime product. Each endlink goes through a five stage machining process. At the end of each endlink is a 1/2 inch F.K. nylon lined bearing to replace the much weaker factory ball and socket design.
Notes for 2010-2013 trucks:
Some of the 2010+ trucks use larger 12mm threaded hardware as opposed to the 10mm threaded hardware on most trucks. You will need to confirm what version your truck uses by checking the hex nut size on the top of your factory end link. If it uses an 18mm socket then you have the 12mm version. If the nut is a smaller 15 or 16mm nut then you will need the standard 2010+ end links.
DODGE RAM FITMENT GUIDE:
10-13 2500 4x4
10-12 3500 4x4
10-13 2500 4x4 w/12mm hardware
10-12 3500 4x4 w/12mm hardware
98.5 - 09 2500 / 3500 4x4
06 - 08 1500 Megacab 4x4
94 - 98 2500 / 3500 4x4 Special Order
No Power Wagon Applications
SPECIFICATIONS:
Adjustable for 0 to 3 Inches of Lift
Machined out of 17-4 Stainless Steel
Part Numbers
CS-DEL-10

| 10-12 Dodge Ram 2500/3500 4x4 10mm End Links

CS-DEL-10-12mm

| 10-12 Dodge Ram 2500/3500 4x4 12mm End Links

CS-DEL-985

| 1998.5-09 Dodge Ram 2500/3500 4x4

CS-DEL-94

| 94-98 Dodge Ram 2500/3500 4x4
Related Products