Carli Unchained 3.5 System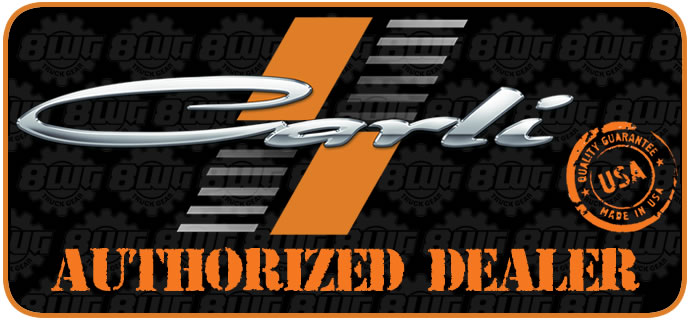 Never in this life did we think the words, "Soooo... What's next?" would be uttered from our Dominator 3.0 owners. When they were, Sage went back to the drawing board. The result was an offset fabricated tower and monster 3.5" King remote reservoir shocks stuffed into the front of the 3" suspension system paired with 3-Tube, 3.0 Bypasses in the rear, or, one could upgrade to 3.5", 3-Tube Bypasses.
This dynamic duo has yet to find an obstacle that causes the driver to spill their coffee while cruising through the whoops. These shocks are already spec'd with Carli's 17-4 Stainless Steel shafts as well.
This system leaves no expense spared and thus includes the Torsion Sway Bar, Chromoly Control arms, Stainless Steel Shock Shafts, HD Rear Shock Mounts, and Full Leaf springs (upgradable to long travel by request).
Unchained 3.5 Dodge Ram Suspension System
The UNCHAINED 3.5 is our most advanced off-road performer capable of more bottom-out resistance and definitive offroad control than any other system ever released by Carli Suspension. Starting with the biggest shock that can safely fit without extensive modifications, we integrated all major suspension components into one monolithic offroad machine that delivers the absolute best in dirt, highway, and all-terrain performance. Every part of this system was selected and enhanced to extract every last bit of control, dampening, and articulation; the High Clearance Control Arms matched with the Torsion Sway Bar utilize every last millimeter of wheel travel from the gratuitous speed-sensitive 3.5" King Race Shocks up front, where as the weld-on Rear Shock Mounts maximize travel and strength from the position-sensitive 4-Tube Bypass Shocks. Extensive shock tuning sessions over the last year has lead us to release the most aggressive, finest performing system we've ever engineered.
A word to the wise...
The Unchained System was designed for skilled and experienced drivers that have considerable time behind a vehicle driven in offroad environments. Novice drivers or those unfamiliar with their vehicles should refrain from pushing their skill level until a considerable amount of seat time has been acquired. Due to the extreme nature of this system, we highly recommend a FRONT AAM AXLE TRUSS to preserve your front axle.
Where the Performance 2.5" Long Arm System is more balanced, the tuning in the UnChained System is enough to put the build quality of the rest of the truck to the test and will ride a bit stiffer on the road than our other high-end systems; albeit, still much better than stock. At this level of suspension, customers should install a cage as the off-road capability far exceeds the capability of the truck itself. The Front Boasts massive, long-travel 3.5" King Shocks with an off-road oriented tune; the rear, 3.0" 4-Tube King Bypass Shocks. The 4-tube bypass will have far more bottom-out resistance than their smooth-body counterparts and their capability is user tunable to achieve exactly the rear ride desired by the purchaser
What does all this mean? Uncompromised off-road ability with a civil on-road ride resulting in a truck that's a blast to drive in all environments.
With the release of the 3" Long Arm, comes the Long-Arm equipped Systems. The decision has been made to discontinue the older, short-arm variation of the UnChained 3.5" in favor of a Long-Arm equipped, extended travel version at which you're looking now. This system requires customers to cut off the factory control arm mounts in favor of the Carli Drop Brackets to house our internally gusseted, fully fabricated Long Arm System. These arms are over 50% longer than the factory arms boasting 3/16" cold-rolled steel construction, internal gusseting, extended travel capability, more linear travel stroke and a better ride quality given their length and position parallel to the ground.
To take advantage of the Long Arm's capability, we've included a 6.25" tall, slide over-design shock tower to ease installation and accommodate the longer (11.25" Travel) shocks, included 1" front bump stop drops and limit straps to ensure customers can dish repetitive beatings to their King 3.5" shocks with confidence of full & safe utilization of the shock's travel. In a short arm truck, it's not uncommon to see 7" of up-travel (metal to metal) and 3" of down-travel. The combination of the long arm system's 6.25" tall tower and 1" bump drop allows for our 11.25" travel shock and shifts the front axle's operating range down 1"; the result, 2.25" more down-travel when compared to a short-arm system only sacrificing 1" of up-travel. This is a far more balanced setup spec'd with 6" of up travel and 5.25" of down-travel ensuring the front end maintains contact over rough terrain. If you're looking for a great daily driver to beat up on the weekends, grab a Performance 2.5"; if you're looking for a no-compromise off-road system to push the envelope of which the Ram platform is considered capable, this is it.
The UnChained system features front Carli Signature tuned, King 3.5" remote reservoir shocks so large, we needed bore the factory spring buckets for them to cycle properly. As the old adage goes, there's no replacement for displacement. In an effort to provide customers with the best product, we do not sell off-the-shelf King shocks. We spent countless hours dialing in an off-road oriented, Long-Arm tune to ensure we maximized the performance of these monster-shocks while maintaining good road manners. To ensure the rear performance is on par with the front, Carli spec'd KING 3.0" 4-tube Bypass Shocks round off the rear.
For those unfamiliar, a bypass shock has external tubes with one-way check valves that are fully adjustable to allow users to tailor the amount of fluid that bypasses the piston/valving on either the compression or rebound stroke within the effective range of the bypass tube. Typically, there will be a tube surrounding the compression zone (at ride height) that will allow fluid to freely move around the piston giving a supple ride. Once a large hit is encountered, the piston will move upward closing off the port, thereby forcing all fluid through the valving which substantially increases the shock's resistance in this secondary zone. This acts as an internal bump-stop of sorts and gives tunable progression to the shock making it the perfect dual purpose setup.
Conversely, on the rebound side, we normally spec tubes that are oversized and deep in the travel stroke to allow a high volume of oil to bypass ensuring the shock shaft comes out quick enough to maintain contact with the ground (doesn't get hung-up in the bump-zone after a large hit). As the shock extends and closes off the rebound tube, all the valving on the rebound side engages to slow the shaft as it reaches maximum extension, top-out. Simply put, the larger the shock diameter, the more capable the setup; the more tubes and "zones", the more adjustability; the larger the tubes, the more fluid can flow around the piston and the more valving you can run to increase the stopping power in the "bump-stop" or "top-out" zone.
We round off ALL our King shocks with shafts machined and polished from a solid piece of 17-4 Stainless. Unlike King's standard shafts, there is no coating to wear off, weather is far less likely to hurt them and if there is a small chip, you can round the edges with emery cloth to ensure the seal housing isn't damaged as they're not brittle like the stock, hardened shafts. Note that all King shocks are built with a plated steel body. If subjected to inclement weather for extended periods, we recommend wrapping your shocks in 3M to provide a moisture barrier that's replaceable.
With a 3.0 diameter rear Bypass Shock, we've included the addition of the Carli Fabricated Rear Shocks Mounts to ensure your day in the dirt doesn't end early thanks to a weak point in the factory rear shock mounts.
Your truck will sit 3"-3.25" higher in the front (year/cab configuration dependant) with 70% more suspension travel than the factory platform thanks to the taller, linear rate coil springs. These systems require the extended travel capability of the linear spring as the free-height of the multi-rate coils was too short to reach the droop potential.
As this is a high-performance, no compromise system, it includes the Carli Torsion Sway Bar and Full Progressive Leaf Springs (No option for extended sway bar links or add-a-packs). The Carli Torsion Sway Bar removes the entire factory sway bar assembly replacing it with a torsion bar supported by fabricated drop brackets and delrin bushings. Fabricated sway bar arms and dual 5/8" FK heim end links round off the package.
The Full Progressive Leaf Pack lift the rear 1.5-2" by replacing the entire factory leaf spring assembly increasing travel and drastically increasing comfort throughout the entire usable travel stroke at the cost of a 15% payload reduction from a standard 2500. This payload reduction can be supplemented back to factory 3500 SRW capacity with the addition of the Long Travel Airbags for the best of both worlds; ride quality and payload capacity/load control.
When lifting the front end of a straight axle truck, the front axle is pulled off-center unless the proper linkages are addressed. Three inches of front lift equates to an axle shifted toward the driver's side ¾" and back toward the cab ½". This system includes an Adjustable Track Bar to push the axle back toward the passenger side and provide a stronger link with less deflection for the lifted application.
Wheels and Tires
This system will fit up to a 35" tire with stock control arms (we recommend purchasing our extended, Mild Steel Control Arms) on wheels with 5.75-6" of backspacing. If running factory wheels, we recommend an All Terrain 35" tire to avoid rubbing. For 37" tire fitment, our High-Clearance Control Arms and Adjustable Track Bar can be paired to a wheel with 5.75" of Backspacing. The more rubber, the better the small bump compliance will be at proper inflation pressures. The ride will firm up as you go larger in wheel diameter. For more details, see our article on wheel and tire selection and tire pressures: HERE
Features:
10" Front/13" Rear Wheel Travel
Precise offroad control
Un-matched bottom out and all-out performance
The most inclusive kit ever offered to take full advantage of its potential
Increased Articulation
Stainless Shock Shafts to ward off rock chips and corrosion
King Race Series Viton Seals
Blueprinted and highly tuned shock profiles
Eliminates/replaces the weak factory shock mounts
Dodge Ram Fitment Guide:
2003 - 2009 2500 / 3500 4WD Diesel Trucks
2010 - 2012 2500 / 3500 4WD Diesel Trucks
2013 2500 4WD Diesel Trucks-Will not fit the 2013 3500's
Part Numbers
CS-DUC35-03-D

| 2003-09 2500/3500 4x4 Diesel | (Old Part Number: CS-UC35-03-D-LA)

CS-DUC35-10-D

| 2010-11 2500/3500 4x4 Diesel | (Old Part Number: CS-UC35-10-D-LA)

CS-DUC35-12-D

| 2012-13 2500/3500 4x4 Diesel | (Old Part Number: CS-UC35-12-D-LA)
Components:
King 3.5" Remote Reservoir Front Shocks
King 3.0" 4 Tube Bypass Rear Shocks
Stainless Steel Shock Shafts
Heavy Duty Replacement Rear Shock Mounts
Long Control Arms
Multi-Rate Coil Springs for 2003-2009
Linear-Rate Coil Springs for 2010+ Diesel
Zinc Plated U-Bolts
Torsion Sway Bar With HD End Links
Unchained Shock Towers
Limit Straps
Adjustable Chromoly Track Bar
High Misalignment Spacers
Reservoir Mounts
Altered Vehicle Characteristics:
3" of front lift
1"of rear lift
Level Ride
Shipping Info - This kit ships on a pallet via truck freight and require a shipping address that can accept freight shipments. Call us if you have any questions.
System Notes:
Wheels - Carli Recommends a 17"-18" Wheel, no more than 9" wide with 4.5" of Backspacing on 6" Systems
Tires - 37", E-Rated Tire Fitment is Recommended. Recommended unloaded Tire Pressure 45F/40R
Recommended Configuration - Carli Leveling Systems are Designed and Tested on Vehicles with 17"-18" Wheels with 35", E-Rated Tires. Stock wheels and tires or running a larger wheel diameter will result in a stiffer ride.
Torsion Sway Bar - Selection of the Torsion Sway Bar Replacement will not Require size selection as the entire sway bar assembly is replaced.
Leaf Springs - 37" Tires will fit with the above wheel specifications if the system is equipped with Full Replacement Leaf Springs and Control Arms.
Rear Bypasses - This Suspension System is Special order only and carries a lead time of 8 weeks from order date.
Sway Bar Options
2003-2013 Torsion Sway Bar |

CS-DTSB3-03

Easily the Best "Bang for the Buck" Upgrade for ride qualityy
Allows front suspension to move freely without giving up Control
Heavy duty chromoly arms and end links with 5/8 race series heim joints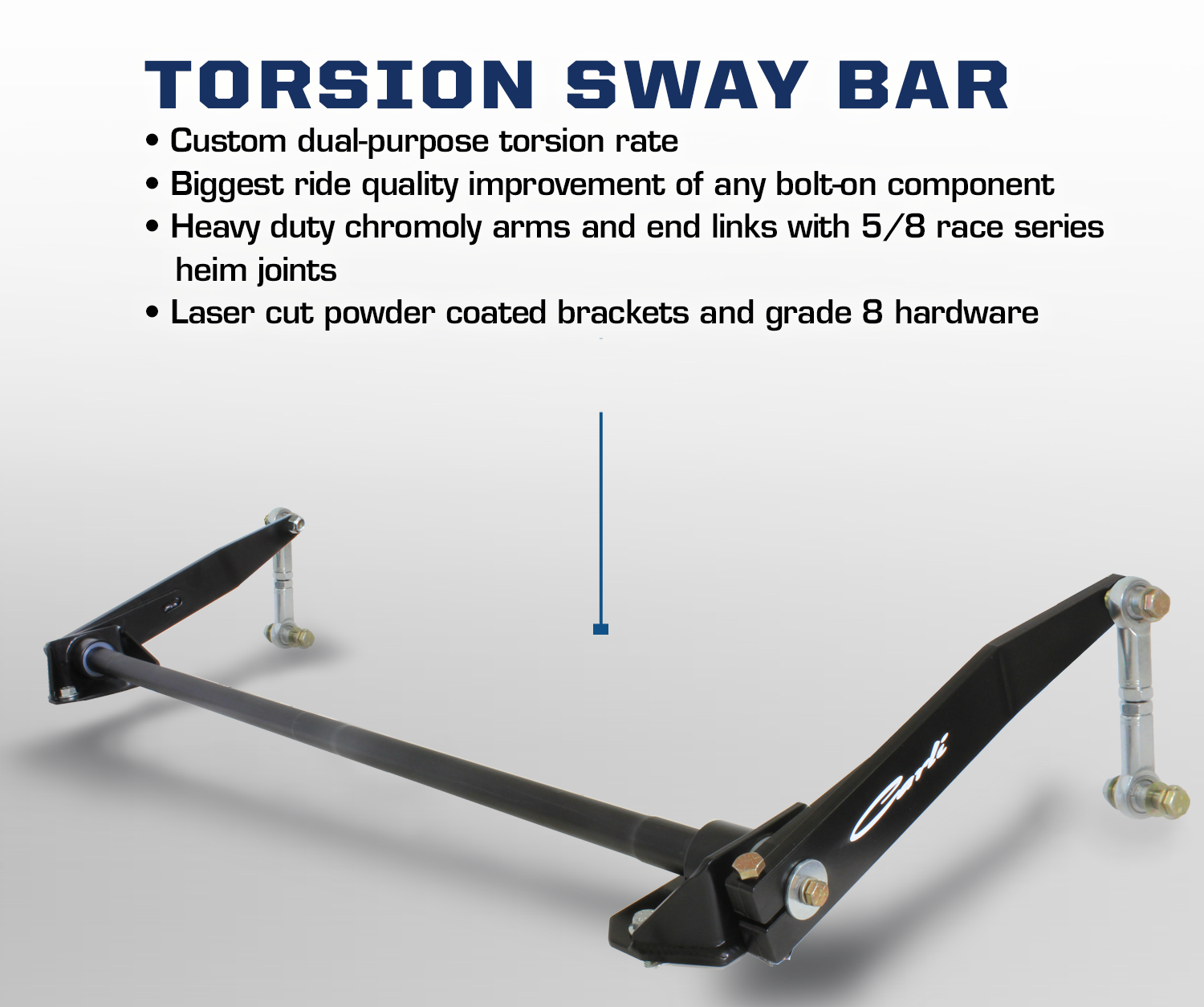 Rear Lift Leaf Options
Although it is possible to order this kit with neither of these options, it is HIGHLY recommended that you do choose one of these options in order for this kit to perform as expected.
Full Spring Pack

Softens initial spring rate at ride height
Minimizes Axle Wrap/Wheel Hop
Reduces Payload 15% From Stock 2500
Capable of 15" of Suspension Travel

CS-DFSP-94

| 1994-2002 Dodge Ram Full Spring Pack

CS-DFSP-03-D

| 2003-2009 Dodge Ram Full Spring Pack

CS-DFSP-03-D-HD

| 2003-2009 Dodge Ram Heavy Duty Full Spring Pack (For Trucks with 1,500lbs. In the Bed at all times)

CS-DFSP-10-D

| 2010-2013 Dodge Ram Full Spring Pack

CS-DFSP-10-D-HD

| 2010-2013 Dodge Ram Heavy Duty Full Spring Pack (For Trucks with 1,500lbs. In the Bed at all times)